https://www.youtube.com/watch?v=duP29W_YJIY
Location Safety System That Works.
Surefire technology to open your place for people.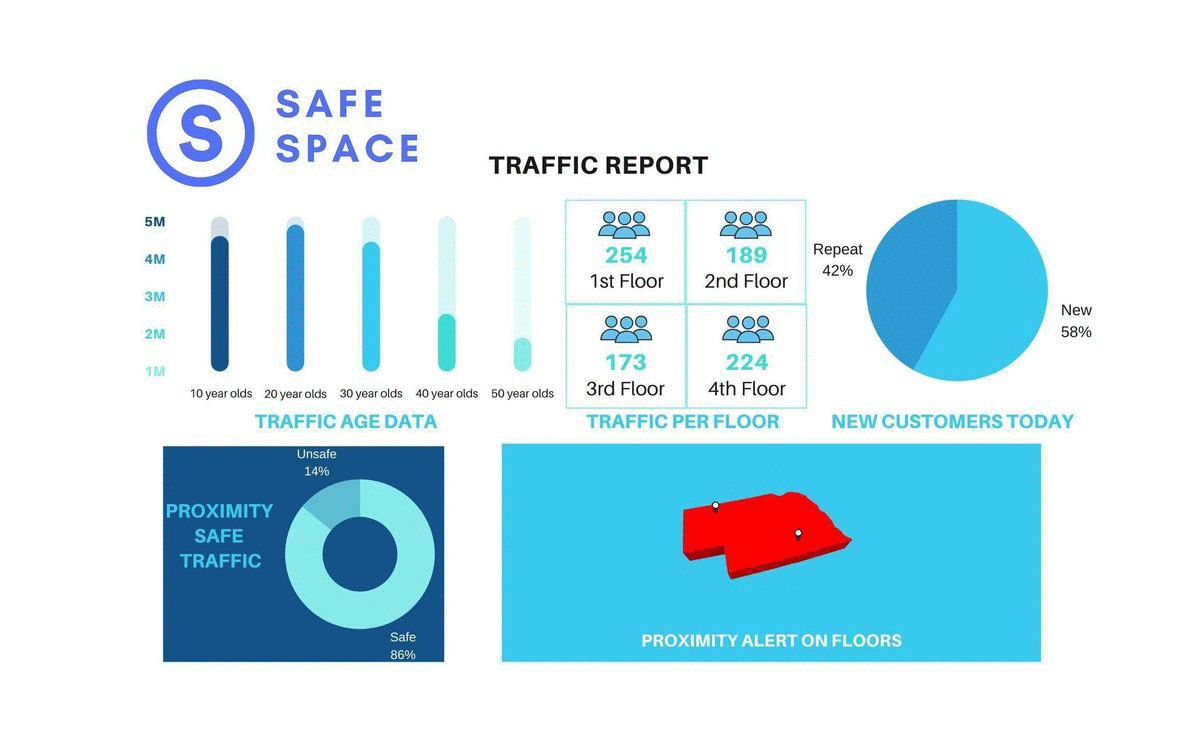 Human Flow in Sanitised Spaces
Zero Contagion focused Space Safety Design System
Leaving anything unmonitored is allowing Corona
Continuous Vital Monitoring
Temp, Oxygen Levels, Heart beat etc
Vitals Analysis System
Covid centric algorithm to detect infection based on vital variance
Social Distancing SureFire
Wearable which budges and is monitored and cannot be ignored
Zone Density Alerting
With wearable, positioning and mirror sensor, we fix number of people in a zone
Queue Management
A zone triggered, density balanced queue for any new zone or entry area
Space Zoning
Making the space divided into different kind of zones and managing them for flow of people
Flow Management
Density driven flow to allow efficient method to use and maximise capacity
Sanitisation Management
The goal to achieve sanitization of a zone when a certain number of people have occupied previously as a sub-routine
Access Management
Secondary but useful to track people and give access for a purpose
Central Control Centre
Easily connect all your systems and manage them from our SafeSpace Dashboard
Automated Counting System
Standalone system to be used for allowing a limited number of people in an area
Custom and Standalone Systems
Use a custom solution of our hardware or software or ask us to build that for you.
Controlled Flow of Qualified, Monitored Visitor through Sanitised Space
The concept of spaces and people-movement post-covid